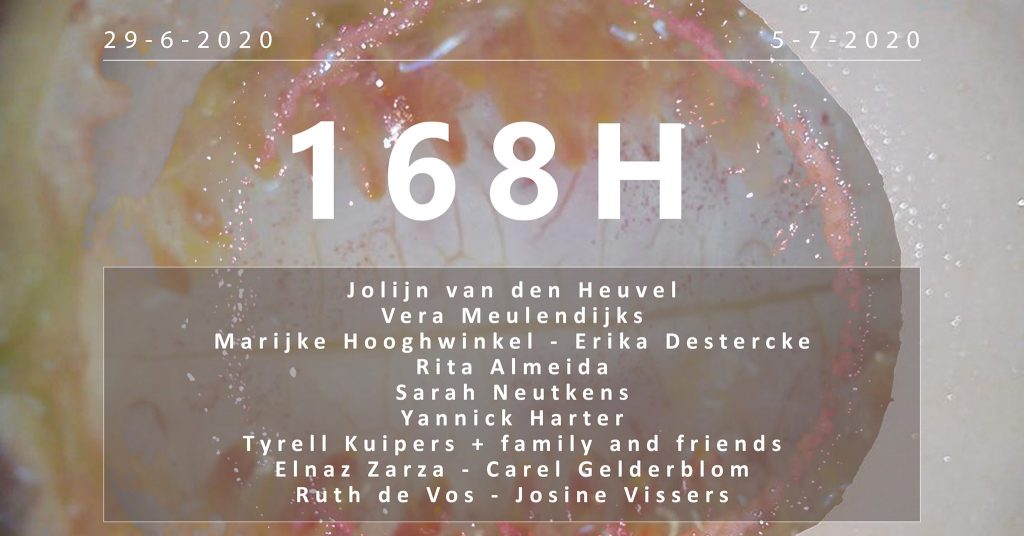 I've been invited for the sixth edition of project '168H'.
During this online workweek I started a work experiment together with a group of artists. The intention was to review (potential) work in a short period of time, to test it, remake it or present something different than usual. In a public Facebook event we shared the process, which can be found here click.
Under the download button you will find the PDF-file containing my work experiment.
During the week I have been very productive, the video below is the end result, but the whole process of this week has been of great value to me.